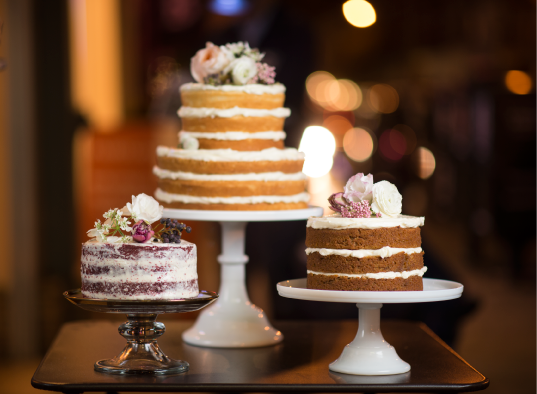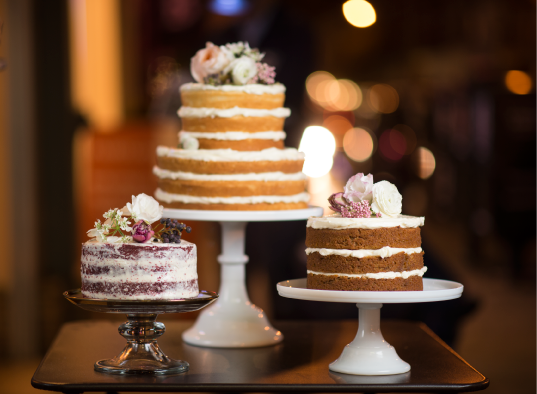 If you haven't noticed, naked cakes are all the rage this season. Floral-topped, fruit-filled, sprinkle-laced, ganache-drenched... the possibilities are endless. A naked cake is perfect for any occasion. Weddings, birthdays, showers.. or just because.
You'll find mini versions of naked cakes in our farmer's market display boxes (chocolate beet, carrot, chocolate stout with espresso buttercream are among some favorites). Full-size cakes by special order, customized to your tastes. Seasonal fresh fruit will be gracing these cakes throughout the summer. Bourbon caramel peaches atop cornmeal chiffon cake anyone?!
These rustic-yet-refined towers showcase what often ends up hidden beneath too much frosting - the CAKE itself! Exposed sides tease and tempt, with decadent frosting pillows peeking out from between the layers. Golden cake layers invite you to pick up a knife and have a slice!
Thank you to Karl Nielsen Photography and Sabrina Bot for the lovely photos!