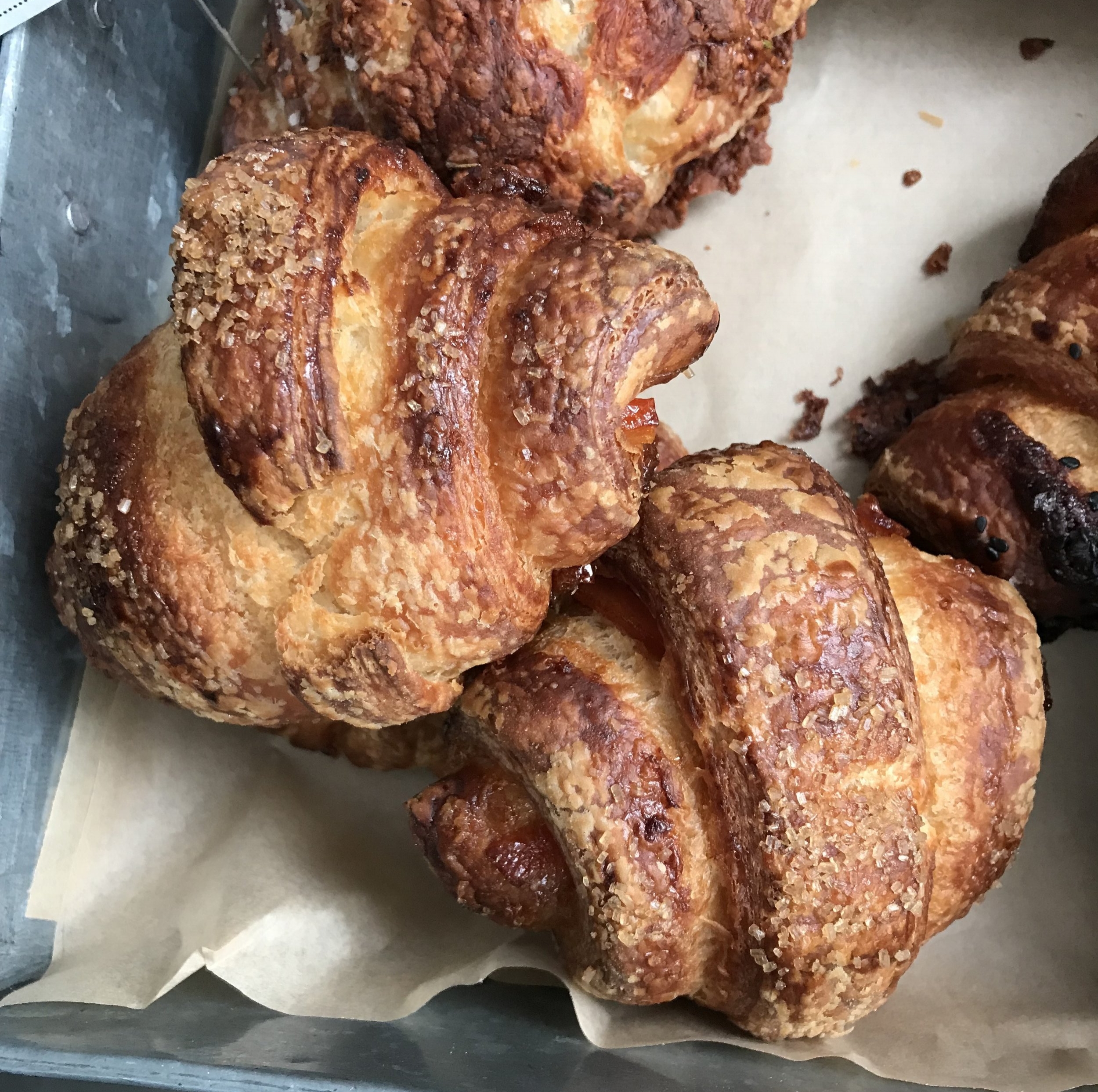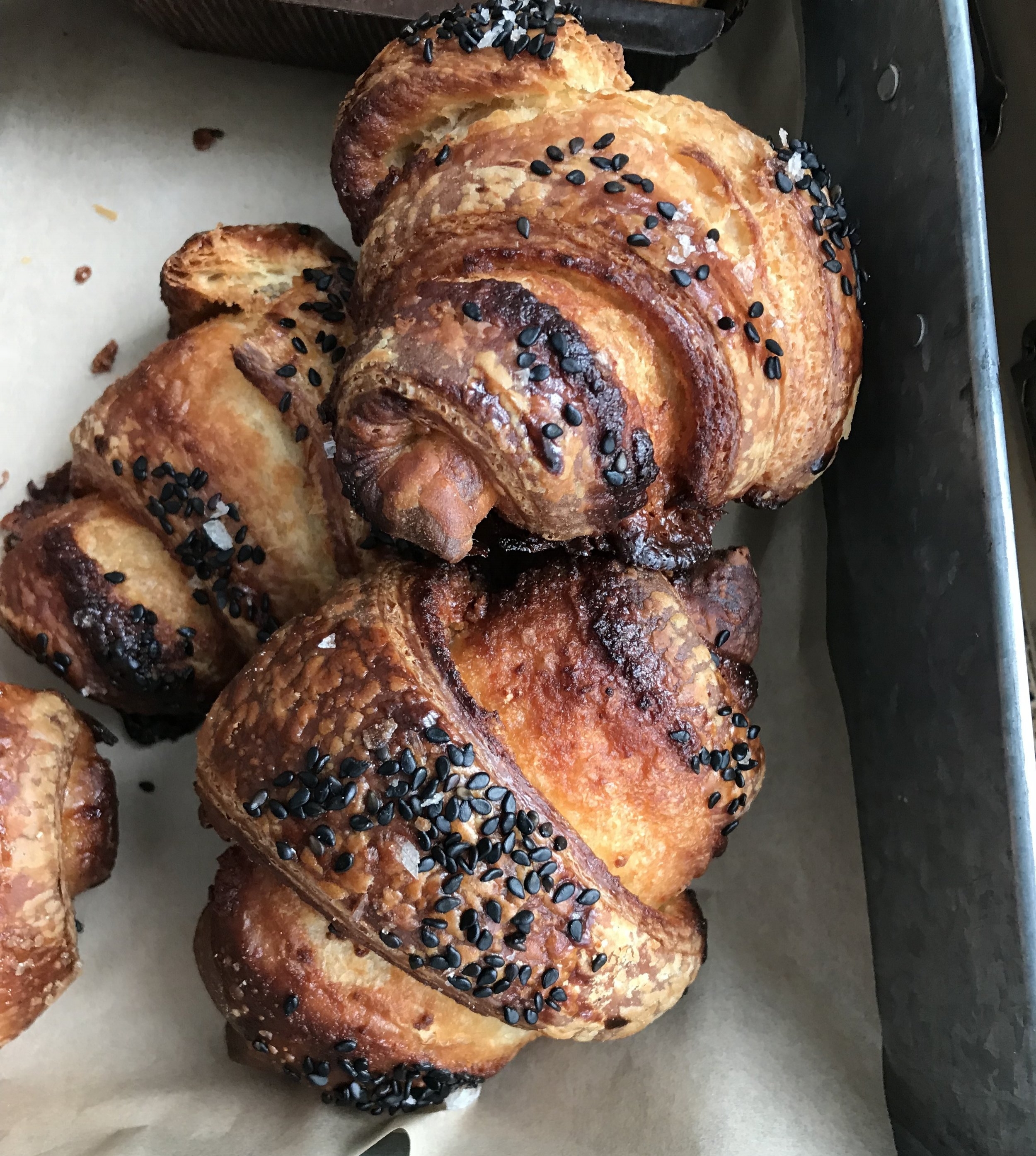 Saturdays have always been a special day for Batter, since we LOVE selling at the Ferry Plaza Farmers Market. We purchase all of our weekly produce, find seasonal inspiration for new recipes, catch up with our market customers and neighboring vendors, and enjoy a day of being outside on the stunning SF waterfront.
Now Saturdays are even MORE special thanks to some new laminated dough experiments. We've been adding buns (savory, sticky, and morning) to our Saturday market offerings, as well as croissants. You won't find any plain, white croissants around here... sorry/not sorry! You'll see playful and seasonal flavors (blood orange marmalade, sesame tahini, sea salt poppy, manchego herb); as well as decadent buns (espresso cream, citron mascarpone, sun-dried tomato and feta, date cardamom, pear ginger sticky). To make it even more interesting, we're adding in freshly-milled local grains to our dough. Favorites so far include purple barley, rumsey light (a chiddam blanc de mars blend), and akmolinka flours. Who said breakfast should be boring?!?!
Visit us Saturdays at the Ferry Building to snag one of these limited quantity treats! You won't regret it.